Manage everything from subscriptions to email automation, all in one place. 
No Limits on Sending Volumes
Send your newsletters to as many recipients as you need. Set your own volume limits or go with an unlimited plan.
Real-time Tracking & Statistics
Monitor your newsletter performance through the ePaper dashboard and explore reach, engagement, and optimise future campaigns.
Drag-and-Drop Editor
Create engaging responsive newsletters with our intuitive drag-and-drop editor.
Subscription Forms & List Building
Build email subscription forms and subscriber lists by using the ePaper step-by-step instructions and tools.
Automated Newsletters & Email Series
Create automated newsletters and follow-ups based on your subscriber's preferences and interests.
Integration with WordPress, Woocommerce, Event Manager and more
Integrate your email campaigning with your website's activities, be it an online shop, a conference or a blog post.
GDPR Compliant
Our system is fully GDPR compliant with inbuilt double-opt-in on subscription, consent collection, subscriber's preferences page and management of inactive accounts, amongst others.
Dedicated Support
Gain hands-on training and benefit from the ePaper dedicated support.
Trusted by leading companies
Our client base includes leading companies from various business sectors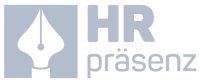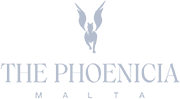 Select the plan for your organisation needs 
System setup
Training
Branded Newsletter (Template)
Customised subscription form
Up to 30,000 emails per month
Inbuilt GDPR Compliance
Maximum Contact List Size
5,000
10,000
20,000
50,000
150,000
600,000+
20,000
40,000
80,000
200,000
500,000
Included
€600
€800
€3,000
€5,000
It is a long established fact that a reader will be distracted by the readable content of a page when looking at its layout.